250w 7.5ah Adult Electric Scooter 25km/h Max Speed Long Range Folding E-scooter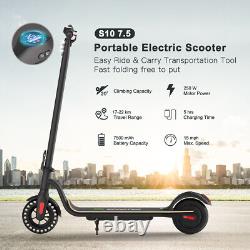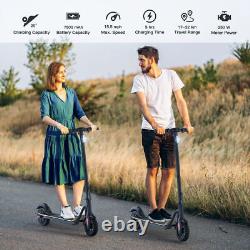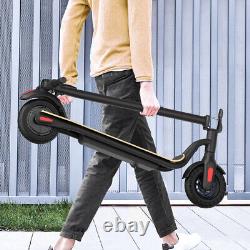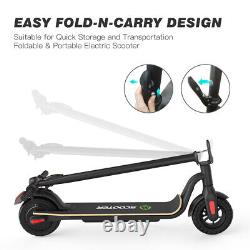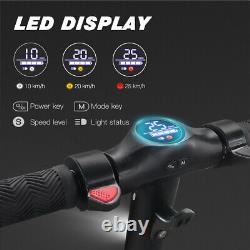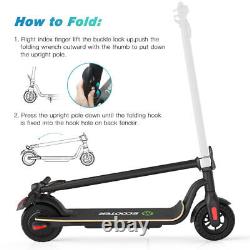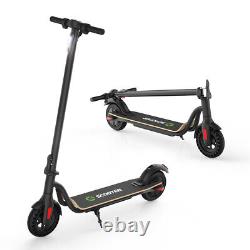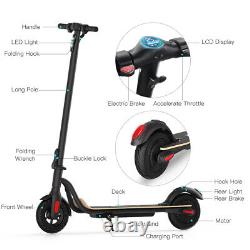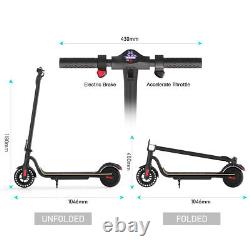 Dimension: Unfolding 105 x 43 x 118 cm; Folding: 105 x 43 x 48 cm. Tires: 8.0 Honeycomb Front Tire & Solid Rear Tire. Speed level: Gear 1--Max 6MPH ; Gear 2--Max 12MPH; Gear 3--Max 15MPH. Grade Ability: 20 degree slope.
Mode Type of Motor: Brushless hub motor. Battery Type: High quality lithium battery. Battery Capacitiy: 7.5 Ah. Applicable People: Adults and Teens. 1-Month for tire, including the inner tube tire and the outer tire.
6-Month for batteries and chargers. 1-Year for the rest parts despite tires, batteries, and chargers. Put your foot in the front of the scooter and the other foot on the floor before riding. Make sure that the riding route is smooth. Slide forward with the food standing on the floor before starting (like riding the scooter without power).
Immediately press the acceleration button and lean forward to avoid falling over backward due to inertia, so that the electric scooter will enter the working status. Avoid pressing the handle with your body in the acceleration and deceleration process. Put one foot ahead and the other behind (like on the sliding plate/surfboard, put one foot ahead and the other behind by 70-90 for better comfort). Turning - The turning principle of the electric scooter is the same with that of surfboard/sliding plate/skis. The handle shall be balanced with the body.
Observe and make sure that turning is safe before turning. Before use, please kindly read the schematic diagrams and assembly steps of manual to assemble the front wheel. Step on the base, lift the fork firmly to remove the base.
Remove the rubber plugs on both sides of the front fork, and unscrew the front axle with the two 6mm hexagon wrenches in the package. When installing the front wheel (please pay attention to the direction of the tread of the tire, as shown in the lower right or the inflation port to the right), and tighten the front wheel axle.
Plug back the rubber plugs on both sides of the front fork.