Electric Wheelchair for Adults 360° Automatic Folding Portable Mobility Scooter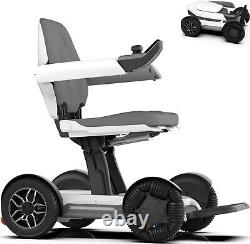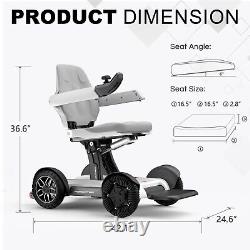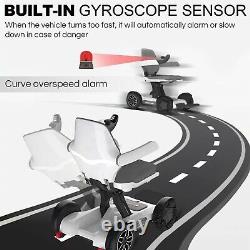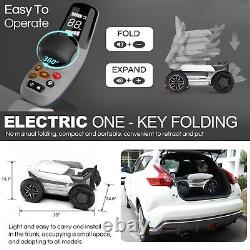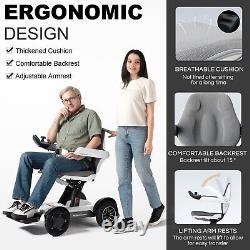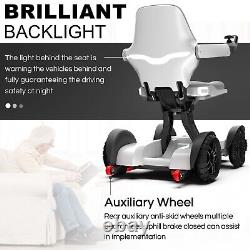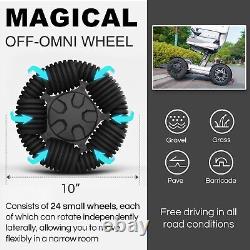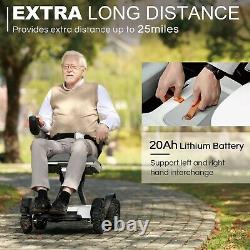 Ontrip B01 was created to alleviate the inconvenience experienced by the elderly, the disabled, and others with mobility difficulties due to the shortcomings of existing powered wheelchairs and electric scooters. It's an intelligent personal mobility device created for those with mobility issues. Compact size convenient for daily life Discover possibilities that were once impossible with traditional large and heavy vehicles, now made achievable with our product - the Ontrip B01. This innovative vehicle brings unparalleled convenience and mobility into your life.
One of its standout features is the ability to perform a full 360-degree rotation. This feature allows the Ontrip B01 to turn and navigate effortlessly within tight spaces, offering you superior maneuverability wherever you are. The Ontrip B01 has Automatic Folding System. This advanced functionality enables rapid folding and unfolding of the vehicle through a simple press of two buttons located on the main body. To top it all off, Once folded, the Ontrip B01 becomes incredibly portable, it fits comfortably in small car trunks, making transportation a breeze.
Experience easier, faster commutes and an enhanced lifestyle with the Ontrip B01. Auto Hold Electronic Brake System The electronic brake system performs the auto-hold function of a Ontrip B01. It automatically activates without any separate operation when driving uphill or downhill, preventing slipping and automatically decelerating to ensure user safety. The wheelchair stops as soon as you release the joystick, ensuring it never gets out of control even on steep slopes.
Built-in dual suspension shock absorber The built-in dual suspension speed-up shock absorbers on both sides of the front omnidirectional wheel interact effectively with the omnidirectional wheel when encountering obstacles, absorbing shock and vibration and providing the user with the optimal riding experience. Automotive grade overall frame, sturdy and durable. The maximum load is 300 lb. Integrated Frame Structure - Super Steady, Super Enduring The chassis employs an integrated welding structure, consisting of two beams and elbows to create a load-bearing structure. The entire chassis is not bound by a bolted connection, ensuring no deformation or loosening after prolonged usage.
In simple terms, the backbone of the Ontrip B01 intelligent wheelchair showcases unparalleled steadiness and endurance. LED backlight The high-brightness backlight integrated into the rear of the seat enhances visibility for the user during night driving, helping to prevent safety accidents in various environments. ERGONOMIC DESIGN The wheelchair cushion is specially designed to protect your back.
2.8 inches of Space memory foam is added for more comfort. 43.1"x24.6"x36.6.
16.5"x16.5"x2.8.