Megawheels Electric Scooter Folding Scooter Portable Kick Scooter for Adult Kids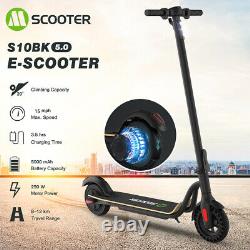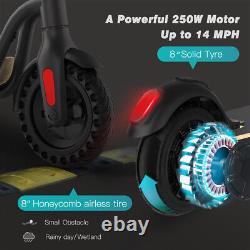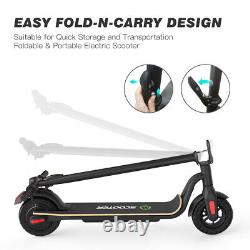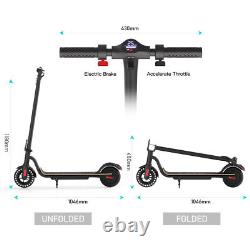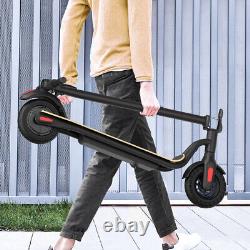 Dimension: Unfolding 118 x 430 x 1046 mm; Folding: 1046 x 430 x 480 mm Net Weight:12.2kg Color: Black Frame Material: Aluminium Tires: 8'' honeycomb tire Max Load: 120KG/266BLS Max speed: 25KM/h Speed level: Gear 1--Max 10km/h ; Gear 2--Max 20km/h. Mileage: 17-22km Grade Ability: 20 degree slope Working Temperature: -15°C-50°C Storage Temperature: -20°C-25°C Mode Type of Motor: Brushless hub motor Battery Type:High quality lithium battery Battery Capacitiy: 7.5 Ah Battery Voltage: 36V Power: 250W Charger Input Voltage: 100V-240V Charger Frequent: 50Hz/60Hz Charging time: 4 hours.
Dimensions: fold out 118 x 430 x 1046 mm; Fold: 1046 x 430 x 480 mm. Net weight: 11.1 kg. Maximum load: 100 kg / 220 BLS. Top speed: 25 km / h. level: Gear 1 - max. 10 km / h; Gear 2 - Max 20 km / h; Gear 3 - Max 25 km / h.
Degree ability: 20 degree incline. Working temperature: -15 ° C-50 ° C.
Storage temperature: -20 ° C-25 ° C. Motor type mode: Brushless hub motor. Battery type: high quality lithium battery. Battery capacity: 5.0 Ah.
Charger frequent: 50Hz / 60Hz. Charging time: 3.5 hours. Dimension: Unfolding 900420(760-970)mm; Folding: 810420290mm. Tires: 6.0 inch solid front, 5.5 inch back. Max speed: 23KM/h / 14MPH.
Grade Ability: 15 degree slope. Brake Type: Power Brake, Mechanic brake(back tire). Mode Type of Motor: Brushless hub motor. Battery Type:High quality lithium battery.
Applicable People: Kids and Teens. 1 User's Manual (Muti Languages). Put your foot in the front of the scooter and the other foot on the floor before riding. Make sure that the riding route is smooth. Slide forward with the food standing on the floor before starting (like riding the scooter without power).
Immediately press the acceleration button and lean forward to avoid falling over backward due to inertia, so that the electric scooter will enter the working status. Avoid pressing the handle with your body in the acceleration and deceleration process.
Put one foot ahead and the other behind (like on the sliding plate/surfboard, put one foot ahead and the other behind by 70-90 for better comfort). Turning - The turning principle of the electric scooter is the same with that of surfboard/sliding plate/skis. The handle shall be balanced with the body. Observe and make sure that turning is safe before turning.
SAFETY TIPS WHEN RIDING ELECTRIC SCOOTERS. Be mindful of surrounding traffic, especially at intersections. Try to Avoid Doing Stunts. Read the Manual Carefully & Thoroughly. Do Not Attach your scooter to Any Other Vehicle. We recommend you use a helmet, knees and elbow protectors while using Electric Scooter or Hoverboard. The tail brake is just an emergency brake device.
We recommended not to force the tail brake device if it is not at a dangerous moment. Please use the electronic brake for normal use.
The thread of the grip handle is reverse threaded, please install THEM counterclockwise.